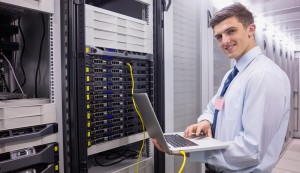 At TELETECH COMMUNICATIONS, we pride ourselves on being versatile. Our low voltage and fiber installation accomplishments cover a large spectrum of industries and customers, such as financial and educational institutions, retail structures, hospitality companies, health care facilities, industrial, government, and data centers. No project is too big or too small for TELETECH COMMUNICATIONS. We approach every project with the same amount of care and responsiveness.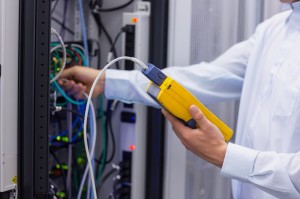 We employ only the best low voltage technicians, engineers, project planners, and support staff at TELETECH COMMUNICATIONS. It's through our top-notch quality staff that we are able to build and maintain our reputation of integrity and professionalism. We not only work hard, we work smart to design and build your low voltage system the right way. We pride ourselves on our commitment to excellence, intelligent planning, and a focused team effort.
Safety First. It is the policy of TELETECH COMMUNICATIONS to provide all of our employees with a safe and healthy work environment, free from occupational hazard. We are committed to providing our employees with tools, equipment and the environment necessary to complete their low voltage construction work safely. We work hard to ensure that safety is a continuing priority for our customers, field and supporting personnel.
We combine experience and knowledge with our technical skills and resources to ensure a low voltage solution that is high in quality and low in cost. As a modern technology contractor, we will provide all the functions that will make a successful job.